Firm Overview
Cheng & Cheng Limited, previously known as Cheng & Cheng, was established by two brothers, Mr. Cheng Hong Kei, Andrew and Mr. Cheng Hong Cheung, Francis, on 1st of August, 1991. The chart below shows the time of founders and directors joining the Company.
---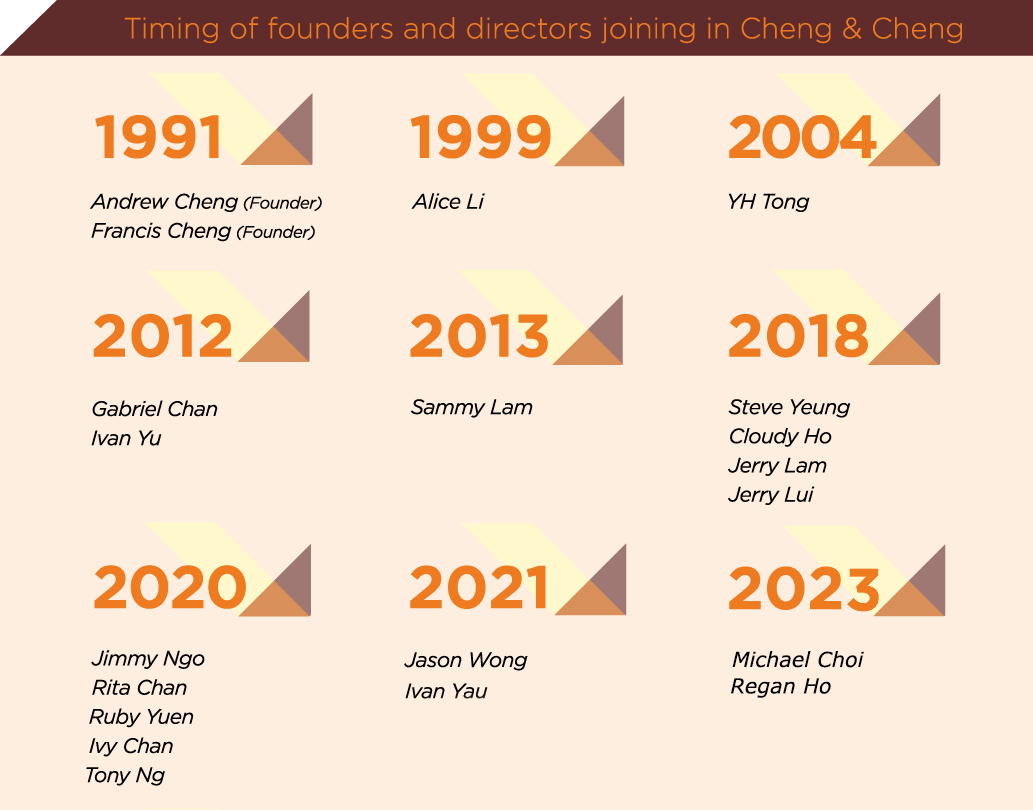 The firm has expanded from its original staff of 10 to approximately 250 nowadays. Of these many are fully qualified accountants.
We believe that the speed at which our firm has expanded can be attributed to our professionalism and dedication in meeting our Clients' needs.