「少食一餐」扶貧行動"Fast A Meal" Campaign – 2019.10
Hong Kong Church Network for the Poor ("HKCNP") 教會關懷貧窮網絡 is holding a "Fast A Meal" Campaign in October 2019. The purpose is to support the United Nation's International Day for the Eradication of Poverty 國際消除貧困日 on 17 Oct and to raise awareness of wealth disparity caused by bias, centralized wealth distribution, transgenerational poverty as well as to examine and offer assistance to alleviate and reduce poverty.
To support this meaningful event, Cheng & Cheng is participating to help spreading the message and drawing public awareness starting with our Firm. There are posters around our offices in Kowloon Bay and Wanchai.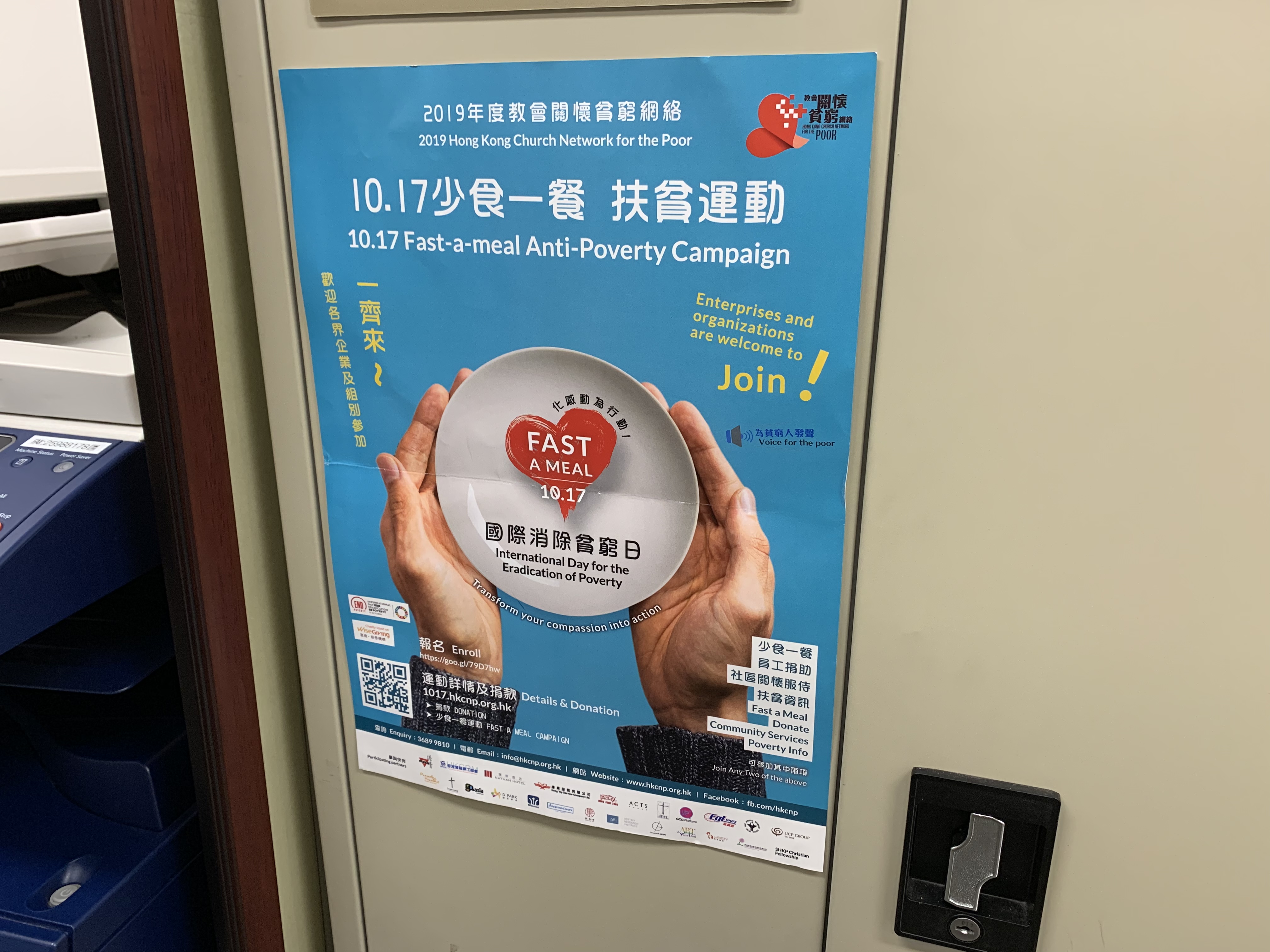 We encourage interested staff to:-
Fast a meal on any day of your own choice in October 2019
Donate saved up lunch money for HKCNP Love in Action projects for services to the needy community.
Our staff could refer to the internal memo AT2619 issued on 8 October 2019 for the firm's arrangement on this event.
Other parties who are interested in the event could visit http://1017.hkcnp.org.hk for more information.
Certificate of Appreciation from Charles K. Kao Foundation for
Alzheimer's Disease Limited
Charles K. Kao Foundation for Alzheimer's Disease Limited had successfully held the Christmas Charity Sale 2018 at Festival Walk between 1st December 2018 and 2nd January 2019.
Our staff had attended cash count on various dates during the event. We are glad that we could participate in this meaningful event by providing pro-bono services.
Thank you for the Certificate of Appreciation.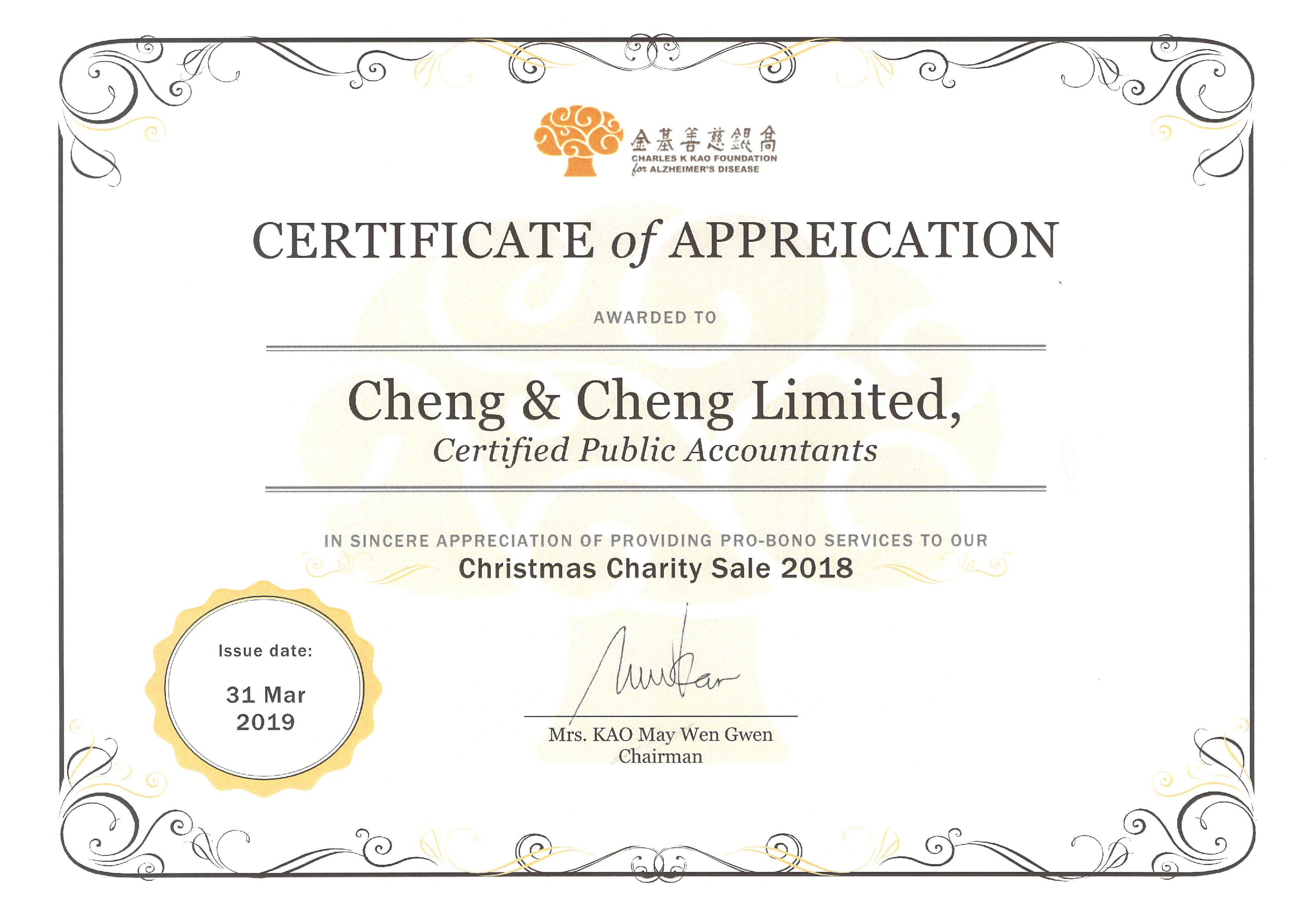 Participation in Charitable Events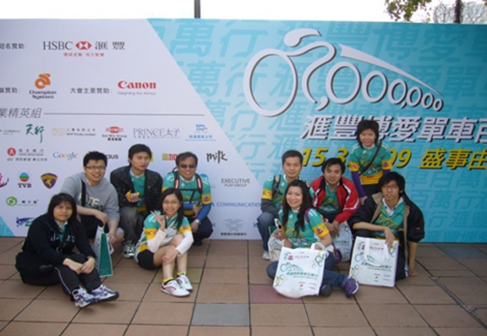 Other than acting as honorary auditor, treasures, our staff also participate in charitable activities held by different charities.